INSIGHT Remote System
With the INSIGHT remote system, vehicles and machines are securely connected to the Internet (IoT). The modular software packages enable customer-specific coverage of the required functionalities.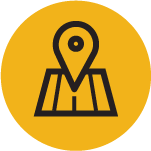 Everything at a glance
With the INSIGHT Remote System, the conventionally or electrically operated vehicles and machines can be monitored in the cockpit, the dashboard or a map. In the map view, one immediately gains an overview of the current GPS positions and covered distances of the machines or vehicles.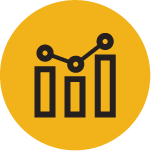 Overview of all important operating data
Operating data such as operating hours, charge level or tank level can be analyzed intuitively and efficiently directly in a diagram. This enables the direct evaluation and comparison of diesel and electric vehicle characteristics and thus fast benchmarking for development projects and series production vehicles.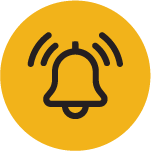 Shortened response time
The connection via the mobile network enables live support for problem analysis and troubleshooting or software updates for network-enabled control units. With live analyses of operating data or individual warning and error messages, immediate error notification can be triggered via email over the mobile network.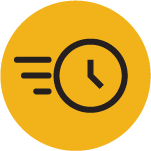 Short implementation time
The INSIGHT Remote System can be put into operation within a short time. The prerequisites are access to the CAN bus of the vehicles, GPS and mobile phone reception. Afterwards, secure access to each vehicle and machine is possible in order to import software upgrades and parameter adjustments Over The Air (OTA) in addition to the operating data, if required.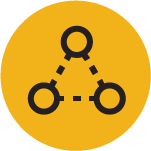 SW packages
The software concept is based on 3 packages: LOGGING, MONITORING and ACCESS. The machine administration, the storage of operating data on the INSIGHT server, the REST data interface is enabled by the LOGGING. Building on this, the MONITORING provides a graphical display of operational data in the browser, configurable email notifications and a live machine cockpit. The ACCESS provides the worldwide VPN access.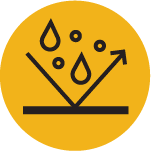 HW Gateway
The hardware is waterproof, dustproof and designed for the harshest conditions. The implemented Linux application pre-processes the operating data, provides buffer storage through the backup battery and allows complete CAN logging to an SD card. The web application allows access also via use on tablets and smartphones.
Functions:
Machine and user management
Operating data recording and error notification via mobile network
GPS position of the machines
Software upgrade and parameter adjustments Over The Air (OTA)
Problem analysis and troubleshooting on control unit (worldwide)
Customer-specific appearance (own company logo)
Software features:
Dashboard with all important information at first sight
Overview map with current GPS positions
Fleet overview
Virtual cockpit
Measurement data display
Are you interested in one of our products, or do you need a customization?
We accompany you from the concept to the elaboration and up to the serial product.